Description
In (almost) every man's life a day comes when it starts thinning up there. It wouldn't be fit for men to just give up, we like to challenge the destiny and fight until last breath. Or to the last hair at least. Genes and testosterone are hard to fool, but this shampoo can help. It is something like an energy drink for your hair.
Besides caffeine and guarana that provide more energy to the hair cells and help mitigate the negative effects od DHT (dihydrotestosterone) it also contains CBD oil - a miraculous substance that provides your hair with the most important omega fatty acids.
We have created this products mainly for us, since at least two of us are getting into a code red situation with our hair. 
Made in Czech Republic. Like all our products.
Contains 99% of natural ingredients. That remaining one per cent is a preservative - it wouldn't stay too fresh without it for very long.
How to use
Like a normal shampoo - lather up in your hair and then rinse out.
It is very gentle, so feel free to use it every day.
Long-term use recommended for best results.
Main ingredients
Caffeine and guarana - they work as a team to provide more energy to hair cells and to mitigate the negative effects of DHT (dihydrotestosterone).
CBD oil - a miraculous substance that promotes hair growth by providing the most important omega-3, omega-6 and omega-9 fatty acids.
Malachite extract - malachite is a precious stone that contains trace elements like zinc, copper, selenium and manganese. These are beneficial for your skin as they work as antioxidants.
Sericin - a protein produced by silkworms. It offers antioxidizing properties as well, plus it helps to hydrate your beard and leave it more flexible. Silky smooth is by no means a coincidental phrase. 
Ingredients
We don't hide the ingredients lists of our products. On the contrary: we show them with pride:
Aqua, Cocamidopropyl Betaine, Sodium Lauroyl Sarcosinate, Disodium Cocoyl Glutamate, Coco Glucoside, Glyceryl Stearates, Sodium Chloride, Zinc Citrate, Magnesium Sulfate, Allantoin, Caffeine, Sodium Hyaluronate, Xanthan Gum, Malachite Extract, Sodium Olivamphoacetate, Sodium Sweetalmondamphoacetate, Sericin, Citric Acid, Potassium Sorbate, Panthenol, Butylene Glycol, Lysine, Histidine, Arginine, Aspartic Acid, Threonine, Serine, Glutamic Acid, Proline, Glycine, Alanine, Valine, Isoleucine, Leucine, Tyrosine, Phenylalanine, Paullinia Cupana Seed Powder, Maltodextrin, Caramel, Cannabis Sativa Seed Extract, Cannabis Sativa Seed Oil, Olea Europaea Fruit Oil, Hydrolyzed Keratin, Sodium Benzoate, Benzyl Alcohol, Parfum, Limonene, Linalool, Geraniol
Made in the Czech Republic. Like all our products. Contains 99% of natural ingredients.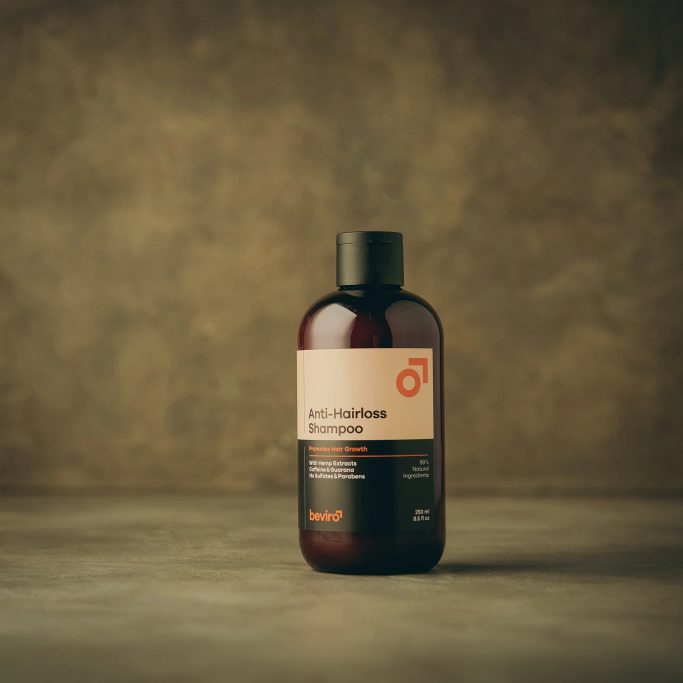 Energy for your hair
Even if one is already combing the last season or a peninsula is forming on one's head, there is no need to despair. One must fight. Like at the battle of Thermopylae. You can't completely defeat genetics (like the Persians), but you can at least fight it. Thanks to caffeine, guarana and hemp extract, you can energize your hair roots and mitigate the negative effects of DHT - dihydrotestosterone.
Nature can do it
This shampoo has it all. It's all good. Precious stones (malachite extract), silk caterpillars (sericin), exotic plants (aloe vera), hemp extracts, caffeine and guarana and an amino acid complex. No silicones, no parabens, no sulfates. Only the best of nature for the health of your hair.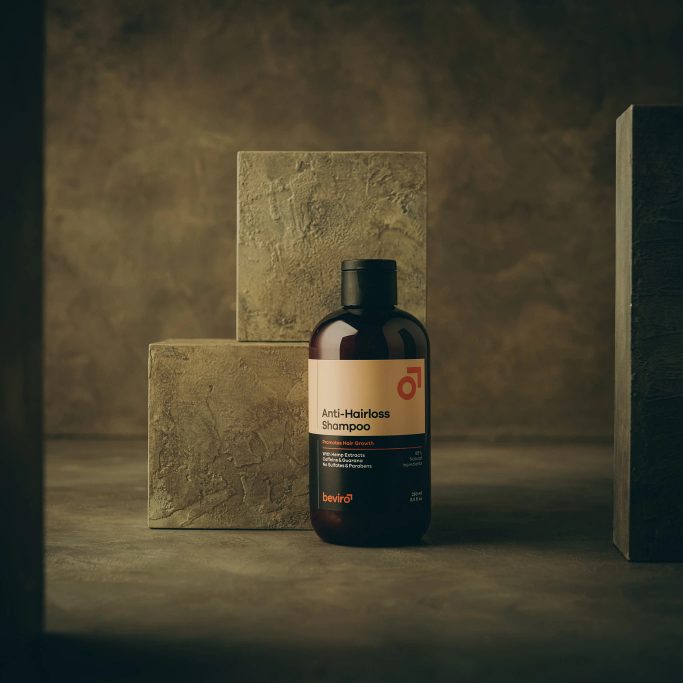 Key ingredients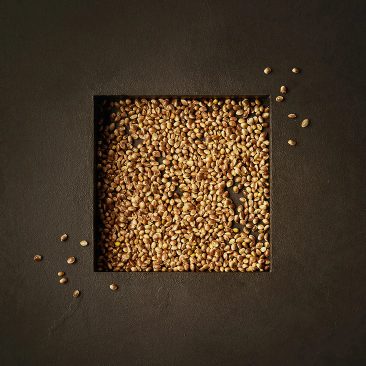 Hemp Oil
Hemp oil, from the seeds, flowers or leaves of Cannabis sativa. A recently discovered miracle that stimulates hair growth through the absorption of the most important fatty acids (omega-3, omega-6 and omega-9) into the scalp.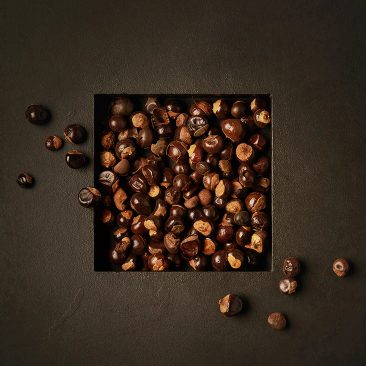 Guarana
Guarana seeds contain twice as much caffeine as coffee seeds. And guarana and caffeine work in tandem to energize hair cells and mitigate the negative effects of DHT - dihydrotestosterone. They circulate blood to the scalp, keeping hair thick and healthy (right down to the follicles), strengthening hair and slowing hair fall.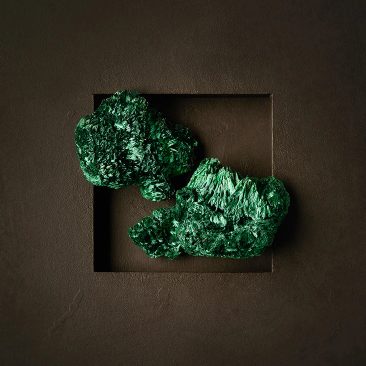 Malachite
Malachite gemstone extract contains trace elements that nourish hair and skin. Elements such as zinc, copper, selenium and manganese. These act as natural antioxidants that target free radicals, keeping hair strong and skin healthy.
Specifications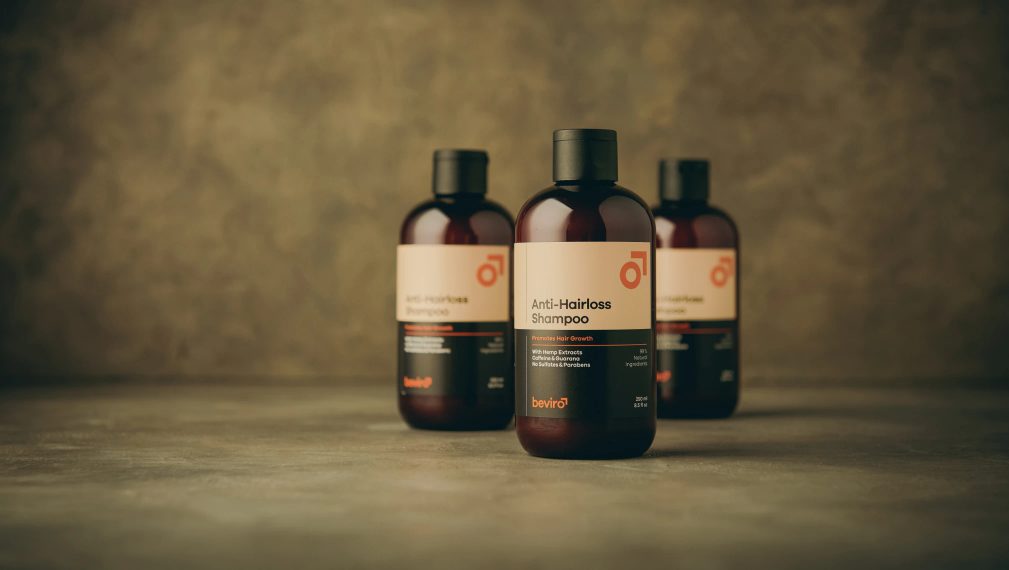 How to use
Ideally twice. First, apply a small amount of shampoo to wet hair and then rinse it out. The second time, use more shampoo, lather thoroughly and then rinse again. Wash with lukewarm water, hot water is drying and also one of the causes of dandruff or skin irritation. Wash the shampoo out properly, squeeze the water out of your hair first and then gently dry it (preferably with a heavy towel). Scrubbing your hair while drying is more likely to cause you to lose your hair sooner or later. It takes care.
Functionality
With too much testosterone, men's hair gradually starts to fall out, we already know that. However, we can slow down the process. Because our shampoo gets strengthening agents into the skin that get the blood circulating and give existing hair strength and support to resist hair loss.
Combining
For healthy hair and healthy skin, combine the anti-hairloss shampoo with our daily use shampoo. In a ratio of 4-5 times a week daily shampoo and 2-3 times a week anti-hairloss shampoo.

No reviews for this product yet
Maximum nature
We love nature, so we try to make our products as natural as possible. Sometimes we make a well thought out compromise for the sake of perfect functionality.
By men, for men
We're not just an offshoot of a women's cosmetics brand. Beviro is by men, for men.
Tested by leading barbers
We work with leading barbershops to develop and test our products. This means that Beviro always stands for quality.
Made in Czech Republic
All our products are manufactured in the Czech Republic. Czech cosmetics are world-class.