Description
What if your beard doesn't grow the way you'd like? What if it was a little thicker and evenly spread around your face. That would be just right. It is also the reason why we created our Natural Beard Booster. It supports blood flow, activates and stimulates beard follicles and gives them more energy, thus helping even the shy parts of your beard come out of hiding. It also strengthens the already existent part of your beard, hydrates it and gives it a thicker look.
Key ingredients of the Booster are Cressatine and guarana. These work hand in hand to give your beard more energy and stimulate growth. Another key ingredients are biotin, herbal extracts, keratin, panthenol and natural nourishing oils that help both your beard and the skin underneath it thrive.
It is the right fit for those who already have some beard operation going on, but it doesn't feel sufficient. If you are about to get your first high school mustache or you don't know a single male member of your family who sports a beard, the Booster won't help. Youngsters gotta keep on growing and there's little to no way you can fight the genes if there's virtually nothing to work with (but you can give it a shot if you want). Those who already have some foundation to work with will get the most of this bottle.
Made in Czech Republic. Like all our products.
Contains 90% of natural ingredients.
How to use
In the morning and in the evening, preferably right after shower when your pores are opened up and your skin is dirt-free as it helps the Booster to get absorbed better.
3-4 pumps, maybe even a little more for a better effect, or you can spread that volume throughout the day and apply just a bit, but more often.
Rub it in thoroughly so that the Booster doesn't just stay on the surface of your beard.
Apply regularly and over a long-term period for best results.
If you use other beard products, start with the Booster and let it work for at least 5 minutes.
Main ingredients
Cressatin - promotes the growth of new beard hair and strengthens those that are already visible.
Guarana - chief natural source of caffeine, promotes blood flow, strengthens the hair follicles and thus leads to new beard growth 
Keratin - strengthens the beard roots, helps maintain a healthy, youthful and thick look of your beard
Biotin - strengthens the smaller and thinner beard hair
Herbal extracts - yakon, nettle, sage and birch - they hydrate and provide micronutrients
Castor oil - nourishes the beard from the inside
Ingredients
We don't hide the ingredients lists of our products, on the contrary, we show them with pride: 
Aqua, Caprylic/Capric Triglyceride, Glyceryl stearate, Polysorbate 80, Glycerin, Cetearyl Alcohol, Cetyl Stearyl Alcohol, Ricinus Communis Seed Oil, Sodium Polyacrylate, Phenethyl Alcohol, Amyris Balsamifera Bark Oil, Caffeine, Alcohol denat, Argania Spinosa Kernel Oil, Polymnia Sonchifolia Root Juice, Urtica Dioica, Betula pendula extrakt, Salvia officinalis extrakt, Paullinia cupana extrakt, Nasturtium officinale extract, Tropaeolum majus extract, Capsicum Frutescens Fruit Extract, Citrus sinensis, Niacinamide, Biotin, Allantoin, Hydrolyzed Keratin, Sodium Hyaluronate, Xanthan Gum, Helianthus Annus Seed Oil, Citric Acid, Ascorbic acid, Sodium Benzoate, Potassium Sorbate, Cetyl Palmitate, Ceteareth-20, Ceteareth-12, Ethylhexylglycerin, Triethanolamine , Tocopherol, Parfum, Limonene, Linalool.
Made in the Czech Republic. Like all our products. Contains 90% of natural ingredients.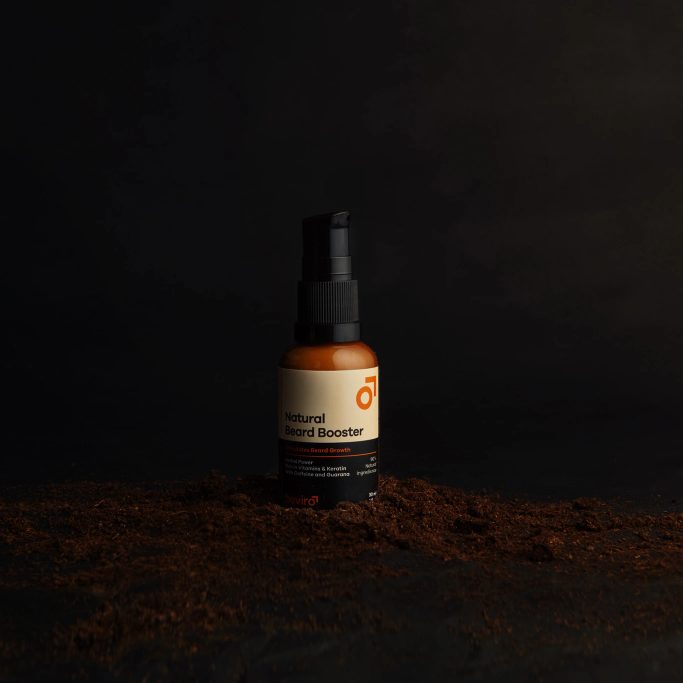 Nature for the win
As always, we decided to stick with nature. The growth function in Booster is taken care of by Cressatin and guarana. Cressatin is an active ingredient obtained as an extract from Indian and watercress. It stimulates new beard growth and strengthens new and existing beards from the roots. It keeps the beard thick, strong and healthy.
The other equally important substance is guarana - seeds that naturally contain 2x more caffeine than coffee beans. Caffeine helps to improve blood circulation and strengthen beard follicles. This leads to better skin and beard cell condition and an overall healthier beard. Caffeine, as well as Cressatin, are clinically proven substances to promote beard growth.

A six-foot beard in a week...
...don't expect that from Booster. If you're serious about growing a beard, you should know that it's gonna take time. Booster needs to be used long-term. We can't guarantee its results for everyone, every beard growth is individual. However, we can guarantee the quality of Czech craftsmanship - we develop and manufacture everything ourselves in the Czech Republic. We recommend pairing healthier lifestyle with the Booster. The body must be a well-nourished "machine" so that it can share nutrients with the skin, nails or even the beard. At the end of this endeavor is a beard you'll be really happy with.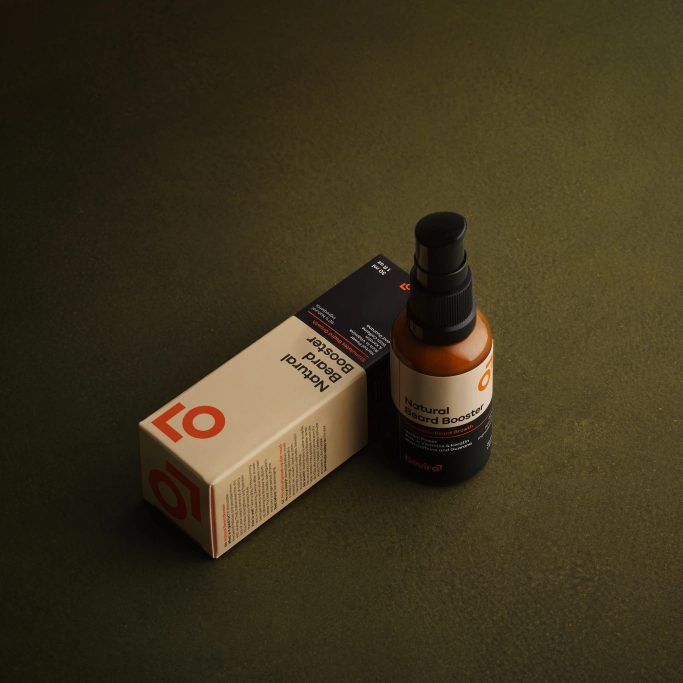 Key ingredients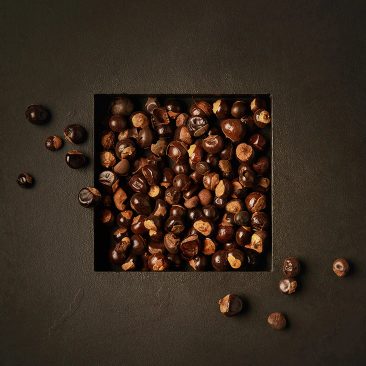 Guarana
Guarana is a major natural source of caffeine. It helps improve blood circulation, strengthen beard follicles and subsequent growth of new beards. Besides, it gives the beard a natural shine.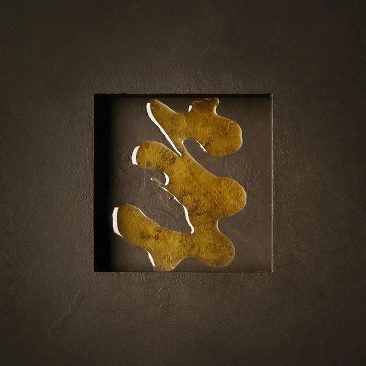 Castor oil
A natural lipid that increases beard elasticity and reduces the likelihood of breakage. Nourishes the beard primarily from within.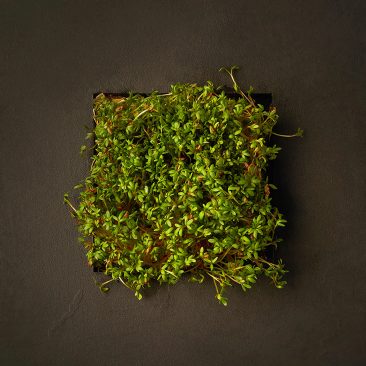 Cressatine
The active substance obtained as an extract from Indian and watercress. Stimulates new beard growth and strengthens new and existing beards from the roots. Keeps the beard thick, strong and healthy.
Specifications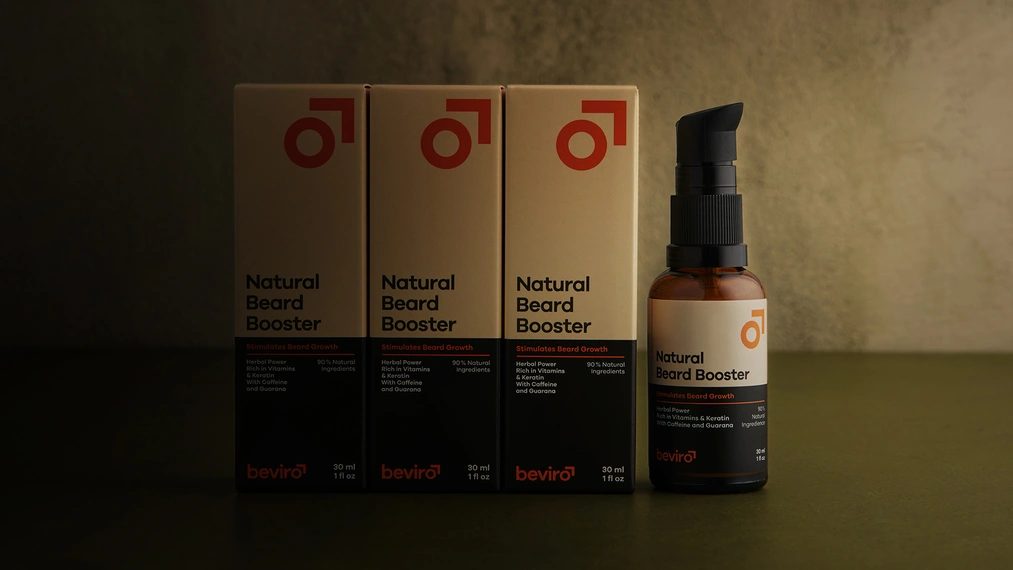 How to use
Ideally in the morning and evening after a shower, when the pores are dilated, the skin is free of impurities and the Booster is thus better absorbed. Squeeze the pump 3-4 times, the amount can be slightly larger for better effect, or apply several times a day with a smaller dose. Massage well into the skin with your fingers so that the Booster does not remain only on the surface of the beard. For best results, apply regularly and long term. If you use other beard products, start with Booster and leave it on for at least 5 minutes.
Functionality
Where the beard is already growing, but little or irregularly, the Booster will help to "pull" the beard stragglers to the surface of the skin. How? It speeds up blood circulation in the skin and delivers a good dose of energy and nutrients to the designated areas. However, you need to have a genetic predisposition for the Booster to work. If no one in your family has a beard, Booster won't save the day. But one should try everything.
Combining
For faster and more noticeable beard growth, combine Natural Beard Booster with a beard brush. After applying the Booster (ideally after a shower), the brush will promote blood flow in the skin and the functional substances will be absorbed even better.
No reviews for this product yet
Maximum nature
We love nature, so we try to make our products as natural as possible. Sometimes we make a well thought out compromise for the sake of perfect functionality.
By men, for men
We're not just an offshoot of a women's cosmetics brand. Beviro is by men, for men.
Tested by leading barbers
We work with leading barbershops to develop and test our products. This means that Beviro always stands for quality.
Made in Czech Republic
All our products are manufactured in the Czech Republic. Czech cosmetics are world-class.