Description
Our pear wood beard comb is the right treat for longer beards.  It is pretty much the same with hair - once it's over 10 cm long, you need a comb. Thanks to two teeth-widths you can start by some rough untangling and then move on to a softer finishing touch. We recommend you to use the comb after you apply beard oil or balm - the comb will help you spread it evenly. Plus it's gonna be a more pleasant experience.
Its compact dimensions allow you to keep it at hand at all times. If you want to look truly rural, put in the back pocket of your trousers. Or anywhere else.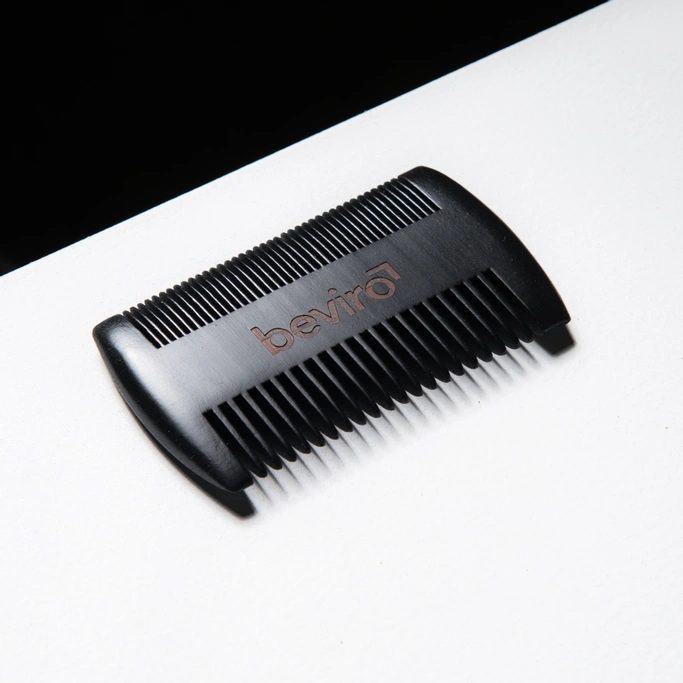 Combs even the longest beard
Once it grows over 10 cm, it becomes a problem. Or fun? Either way, a longer beard deserves more care. A comb is ideal for this, it cuts through the beard like a knife through butter and tames it into a straight line.
Two sets of teeth reporting for duty
Rough first, then fine-tune. Thanks to two sides with differently dense teeth, it won't pull your beard. Nobody wants that. Plus, the pear wood is gentle on the beard, so you don't have to scrub it with some cheap plastic.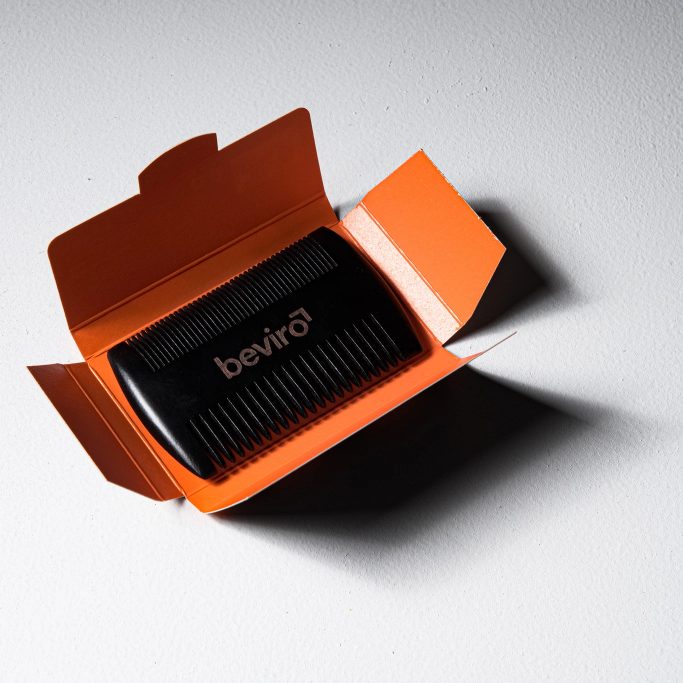 No reviews for this product yet
Maximum nature
We love nature, so we try to make our products as natural as possible. Sometimes we make a well thought out compromise for the sake of perfect functionality.
By men, for men
We're not just an offshoot of a women's cosmetics brand. Beviro is by men, for men.
Tested by leading barbers
We work with leading barbershops to develop and test our products. This means that Beviro always stands for quality.
Made in Czech Republic
All our products are manufactured in the Czech Republic. Czech cosmetics are world-class.