Description
(The original name of this Eau de Cologne was Spicy Touch.)
Eau de cologne is an absolute classic that gives you a slight alcohol sting and in return soothes and disinfects the skin after shaving and leaves a pleasant scent behind. Our cologne contains 5% of perfume oils (that technically promotes it to an eau de toilette) and ages for 3 months in order for the fragrance to mature. Now it comes with a classic bottle neck instead of a spray which makes it easier to use after shaving.
How to use
Po holení nakapejte do dlaně, naneste na tvář a krk a lehce rozetřete prsty. Možná to trochu štípne.
Main ingredients
Typ vůně: ovocná chypre vůně
Roční období: jaro až podzim
Denní doba: den i noc
Hlava:

bergamot, citrusové listí, verbena

Srdce:

koriandr, cedrové jehličí

Základ:

cedr, pižmo, ambra
Ingredients
We don't hide the ingredients lists of our products. On the contrary: we show them with pride: Alcohol Denat., Aqua, Parfum, Citral, Citronellol, Geraniol, Limonene, Linalool
Made in the Czech Republic. Like all our products.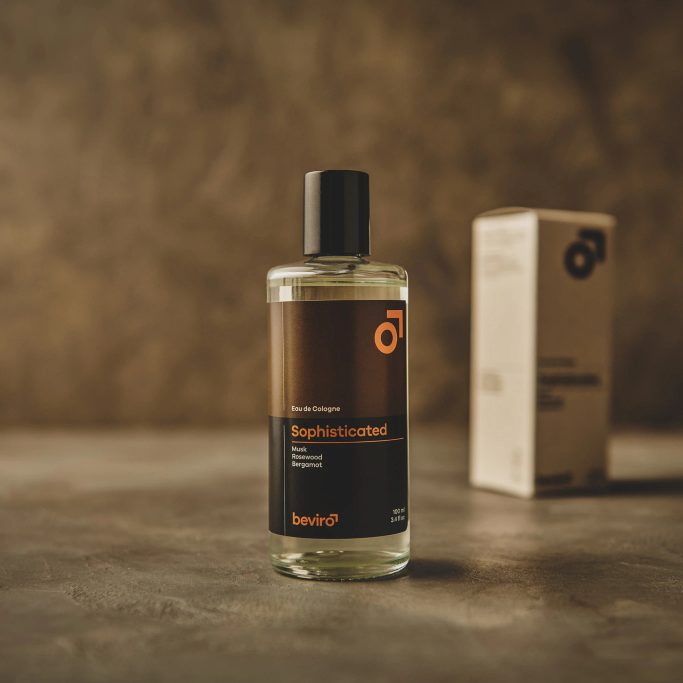 Sophisticated
Sophisticated is a sophisticated fruity chypre fragrance, masculine and optimistic. It combines the power of cedarwood and musk with the lightness of bergamot and citrus leaves. It will spice up your daily routine and put confidence in your step. Whether it's your first step, or just another of many.
Specifications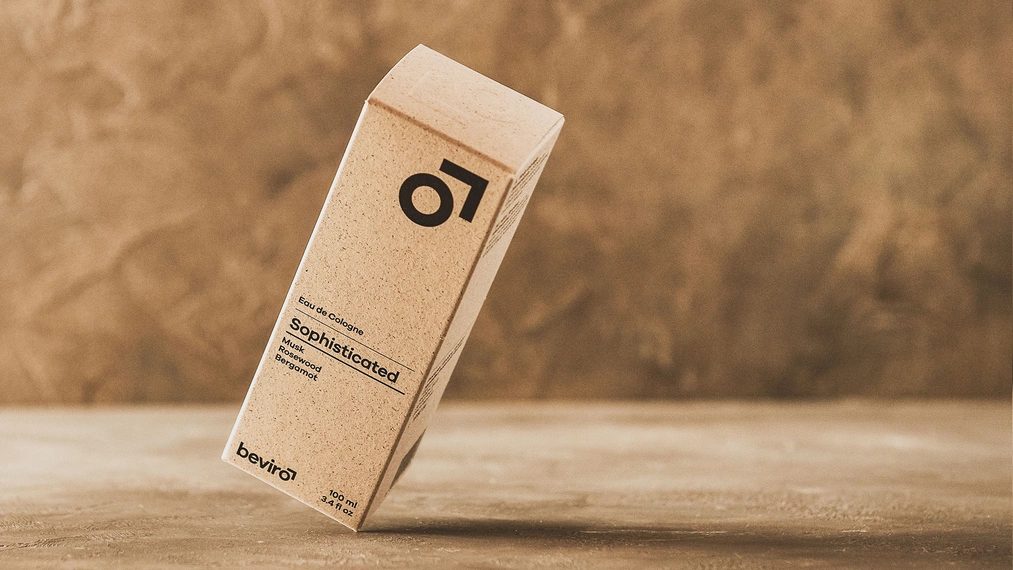 Fragrance type
Fragrance type: fruity chypre fragrance
Season: spring to autumn
Time of day: day and night
Fragrance notes
Head: bergamot, citrus leaves, verbena
Heart: coriander, cedar needles
Base: cedar, musk, ambergris
How to use
After shaving, drip into palm, apply to face and neck and lightly apply with your fingers. It may sting a little.
Combining
Matching the scents, that's what it's all about. In the Sophisticated fragrance, Natural Body Wash might also be waiting for you. If you want a twice as more intense scent and don't mind skipping the disinfectant properties, do consider the Sophisticated Eau de Toilette.
No reviews for this product yet
Maximum nature
We love nature, so we try to make our products as natural as possible. Sometimes we make a well thought out compromise for the sake of perfect functionality.
By men, for men
We're not just an offshoot of a women's cosmetics brand. Beviro is by men, for men.
Tested by leading barbers
We work with leading barbershops to develop and test our products. This means that Beviro always stands for quality.
Made in Czech Republic
All our products are manufactured in the Czech Republic. Czech cosmetics are world-class.