Description
Bohemian life. A van cruising through Europe. Coincidental yet defining encounters. Summer evenings by the sea. No worries, except for those with the ladies. Bohemian Spirit is a captivating sweetly spicy scent that evokes lust. Lust for the unknown. Lust for life.
Our Eau de Toilettes contain 10 % of perfume oils, which makes them mighty strong. We just had to give you something extra again. 
(The original name of this Eau de Toilette was Sweet Armour.)
How to use
Toaletní vodu nastříkejte ze vzdálenosti 30 cm na pulzní body - krk, zápěstí
Main ingredients
Typ vůně: sladce kořeněná
Roční období: podzim-zima
Denní doba: den i noc
Hlava:

citrusy, rozmarýn, perník

Srdce:

mandle a tonkové boby

Základ:

kůže, pačuli, cedr
Ingredients
We don't hide the ingredients lists of our products. On the contrary: we show them with pride: Alcohol Denat., Aqua, Parfum, Benzyl Alcohol, Benzyl Benzoate, Cinnamal, Citral, Citronellol, Coumarin, Eugenol, Geraniol, Limonene, Linalool.
Made in the Czech Republic. Like all our products.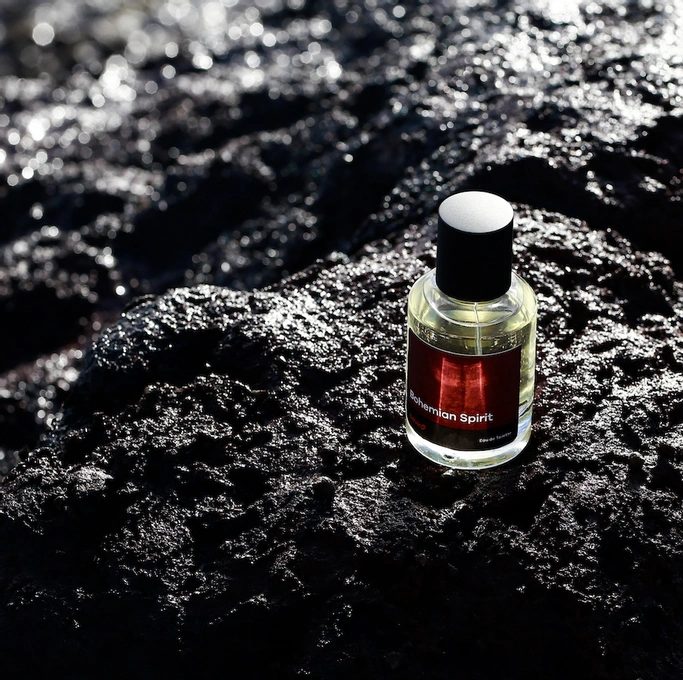 Bohemian Spirit
Bohemian life. A van cruising through Europe. Chance encounters of fate. Summer evenings by the sea. No worries, just worries about women. Bohemian Spirit is a captivating sweet and spicy fragrance that evokes desire. For distances. And a life lived to the full.
Specifications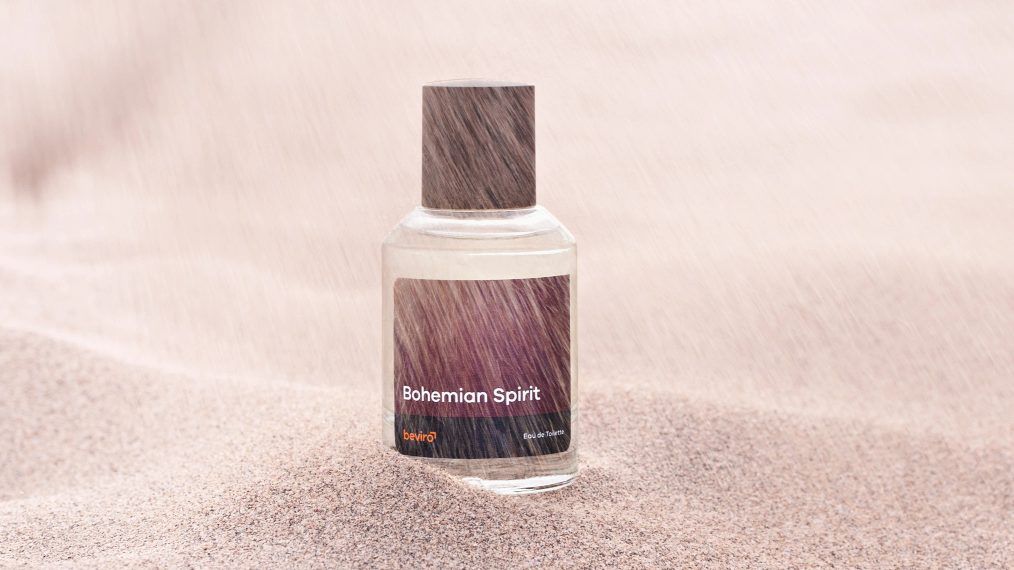 Fragrance type
Fragrance type: sweet and spicy
Season: autumn-winter
Time of day: day and night
Fragrance notes
Head: citrus, rosemary, gingerbread
Heart: almonds and tonka beans
Base: leather, patchouli, cedar
How to use
Spray the eau the toilette from a distance of about 30 cm on the pulse points - neck, wrists.
Combining
Matching the scents, that's what it's all about. In the Bohemian Spirit fragrance, Natural Body Wash might also be waiting for you. Or the Bohemian Spirit cologne - a weaker version, but with aftershave disinfecting properties.
No reviews for this product yet
Maximum nature
We love nature, so we try to make our products as natural as possible. Sometimes we make a well thought out compromise for the sake of perfect functionality.
By men, for men
We're not just an offshoot of a women's cosmetics brand. Beviro is by men, for men.
Tested by leading barbers
We work with leading barbershops to develop and test our products. This means that Beviro always stands for quality.
Made in Czech Republic
All our products are manufactured in the Czech Republic. Czech cosmetics are world-class.