Our rules
1) We create premium cosmetics by men, for men.
2) We are a Czech brand, we make all our products in the Czech Republic.
3) Our products are as natural as possible.
We are Beviro - Czech brand of men's cosmetics that utilises the power of nature. Ever since 2016 we create products that are as natural as possible and properly tested by leading Czech barbershops and our demanding customers to be the best on the market. We believe in the restorative power of nature and its ability to uplift both body and mind.
Our goal has been simple: to create a full-blown Czech brand that will cater for the cosmetic needs of every modern man, all the way from a deodorant or toothpaste to the beard oil and hair styling products.
We're here for men who have the courage to live their lives to their full potential and no longer want to use generic drugstore brands of cosmetics with shady ingredients lists. We therefore transparently state how high is the percentage of natural ingredients in our products. When it's not 100%, we've had to make a well thought-out compromise - either it's a perfume (men want to smell manly too) or an active ingredient (e.g. foaming) that can't be fully replaced naturally.
We believe that we can make truly world-class cosmetics here in Czech Republic (Czechs are the inventors of make-up, after all). That is why we would like to conquer Europe, at the very least. And then the world. No small goals for us, it would seem.
Thank you for joining us on this journey!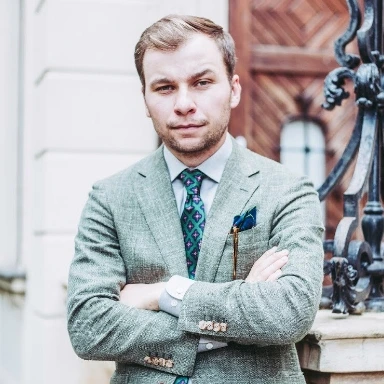 Pavel Králíček
Head of marketing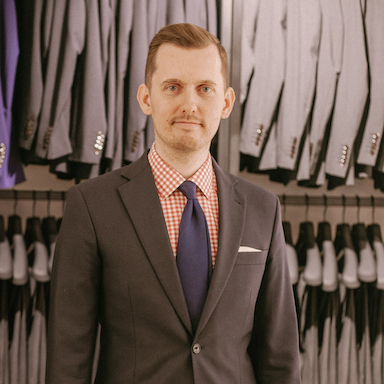 Jan Moravčík
Financial guru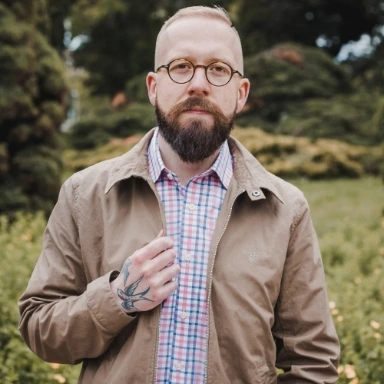 Daniel Drobný
Liaison officer for barbershop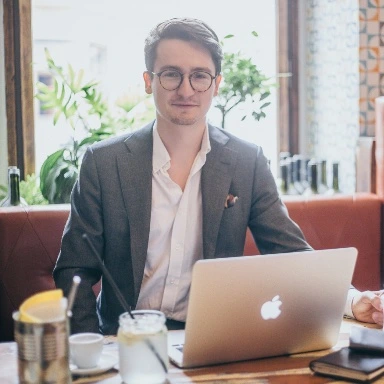 Dan Rufer
Marketing & development
Barbora Kolačná
Buyer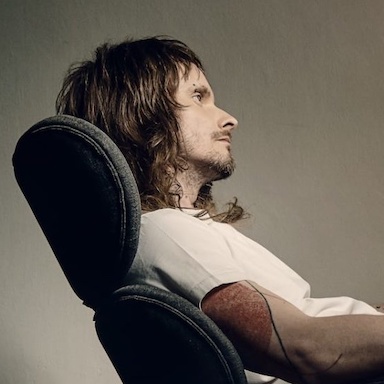 Jaroslav Mašek
Creative genius
How it all came to life
Spring 2015 - First thoughts
Patrik produces natural herbal cosmetics and receives his first enquiry for beard oil. Not having a beard himself, he doesn't think it's a good idea.
Christmas 2015 - Developing beard oil
Demand is growing, so he uses the holidays to study and comes up with a recipe.
March 2016 - Quality confirmed
He consults the first samples with several barbershops and they confirm that they have never worked with a better oil.
May 2016 - We have a name
The invented name Beviro comes from the combination of English and Esperanto, where "viro" means "man". Be a man!
Autumn 2016 - Approval
Patrik secures tests and approvals for the beard oil and other officialities to launch it.
Summer 2017 - First launched products and Tour de Beviro
We are officially launching the beard oil and at the same time we tour countless Czech barbershops. We call it Tour de Beviro.
September 2017 - Setkání s Danem a vývoj gelu
Patrik meets Dan for breakfast in Pilsen. He leaves Brno at 2 a.m. to make it. That's some determination.
Development of our second product begins - it's gonna be an invisible shaving gel based on comments and needs of barbers from all over the Czech Republic.
January 2018 - Gel is ready
After 14 samples, the invisible shaving gel is ready and the approval process begins.
Spring 2018 - Beard balms and Forever Young Elixir
We start developing beard balms in three fragrances - Bergamia Wood, Cinnamon Season and Honkatonk Vanilla and an elixir with hyaluronic acid.
May 2018 - Gel is launched
Transparent shaving gel is officially available, we are finishing the tests of our beard balm and launching its certification.
June 2018 - Colognes are aging well
The colognes are in stock and are put to rest for 3 months to allow the aromas to combine, mellow and fully ripen.
July 2018 - Beard balms and new beard oils
We launched our beard balm in three scents and added two more scents of beard oils.
August 2018 - Tour de Beviro and new partners
After a year, we are again touring more than 50 Czech barbershops and establishing cooperation with Notino, Vivantis and Mall.cz.
October 2018 - Colognes are launched
We launch 4 versions of colognes. 40% of them are sold before they were even produced.
February 2020 - New design
Fancy is replaced by modern functionality. In other words: Beviro gets a redesign by our creative magician Jaroslav Mašek. Orange for all!
May 2020 - First time abroad
Beviro goes on a first foreign trip and is offered to customers in Poland. In less than a month after that we reach Benelux as well.
September 2020 - Our largest product launch yet
Four shampoos, three for hair and one for beard, two versions of hair pastes, two versions of styling sea salt sprays. Our range is growing and we're very excited about it.
October 2020 - We have our own hardware
Beard brush, beard comb and a shavette to be specific.
December 2020 - Expansion continues
Beviro can now also be purchased by customers in Romania.
April 2021 - We develop our Beard Booster
A rescue for those who are already growing a beard, but not in the way they would like. Of course, our Beard Booster is once again almost entirely natural.
June 2021 - Scandinavia meets Czech minimalism
Our products spread to the far north of Europe. A month later we expand to Hungary as well.
October 2021 - Even more sustainable
We are taking the next milestone on the road to maximum sustainability. Our brightly coloured paper boxes are replaced by Grassprint, a compostable paper with a grass fibre content. At the same time, we have rapidly reduced the amount of ink we need for printing.
April 2022 - We take the airport by storm
Fortunately, not literally. In any case, you can now buy our cosmetics in the duty free zone at Prague airport.
June 2022 - Time for magic powder
It may sound a bit crazy, but don't you fear, our Magic Powder only does magic on your head, not inside it. 
Maximum nature
We love nature, so we try to make our products as natural as possible. Sometimes we make a well thought out compromise for the sake of perfect functionality.
By men, for men
We're not just an offshoot of a women's cosmetics brand. Beviro is by men, for men.
Tested by leading barbers
We work with leading barbershops to develop and test our products. This means that Beviro always stands for quality.
Made in Czech Republic
All our products are manufactured in the Czech Republic. Czech cosmetics are world-class.