Description
When you say magic powder, you probably think of something else. But ours can work magic on your head (not in it).
It magically adds volume to even fine and limp hair.
It magically pulls out excess grease from your hair.
It magically mattifies and doesn't show in your hair at all.
It primarily adds volume to the hair, but it doesn't really style nor fix it. That means you can combine it with other hair products without any problem.
Ingredients
Silica Silylate, Hydrated Silica, Parfum, Methylpropanediol, Caprylyl Glycol, Linalool, Limonene, Phenylpropanol, Citronellol, Coumarin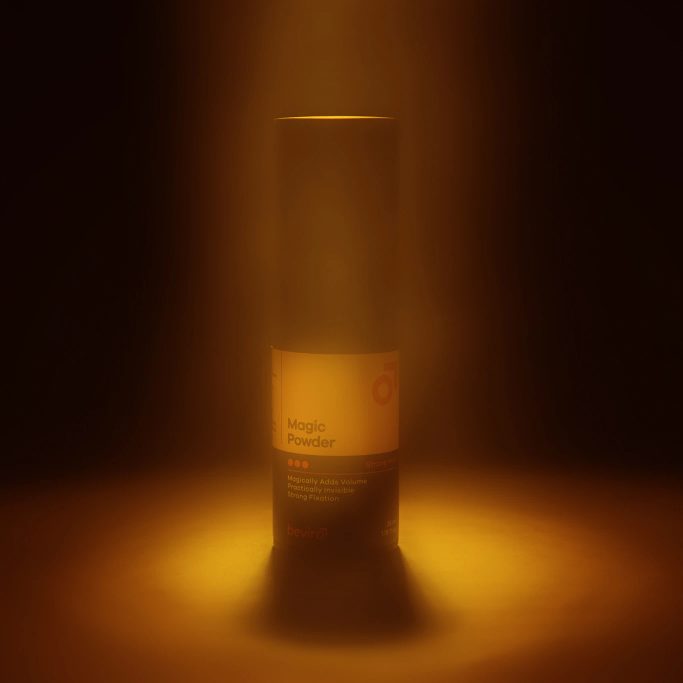 Volume Up!
Our Magic Powder is suitable for the young, for the old and for the old young. For the younger ones, it helps to complete the modern tousled hairstyle, for the older ones, it helps to add volume that used to be there but somehow isn't anymore. It is suitable for shorter, thinner and limp hair, which it helps to revive, as well as for longer hairstyles, to which it adds volume and texture.
It's a kind of magic (powder)
Hair powder works differently compared to other hair products. It contains very small particles that increase friction between individual hairs (which is why your hair will scrub a bit when you run your hand through it). As a result, the hair stays further apart and your hairstyle has more volume. At the same time, they absorb excess grease, so the final effect is very matte. With a little imagination, it can also be used the day after a shower as a weaker dry shampoo.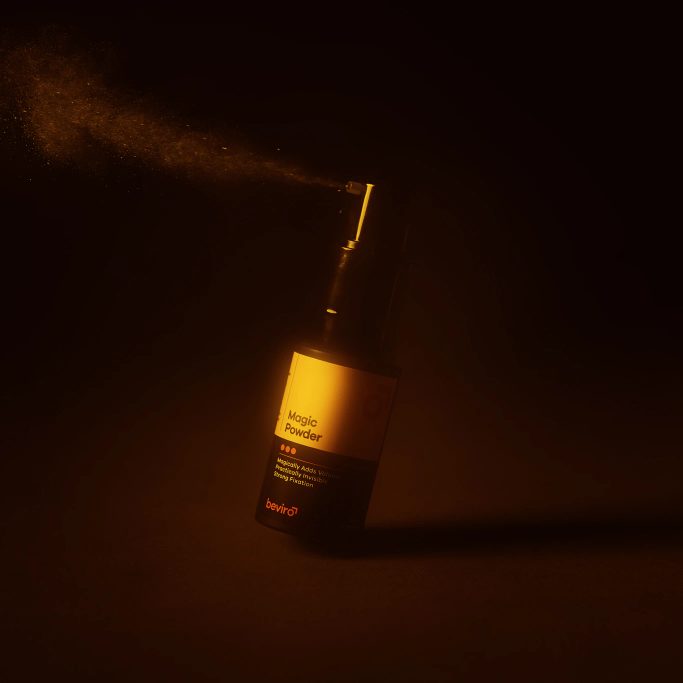 How to use
Shake before use and apply powder only to dry hair. For volume, apply the powder from the roots of the hair. To fix the hairstyle and create a matte look, apply the powder evenly just above the head and use your fingers to shape it into the desired shape. Remove the powder from the hair by brushing it out or shampooing.

How does it work
It gives hair volume, texture and a matte effect, pulls out excess moisture and grease from the hair.

No reviews for this product yet
Maximum nature
We love nature, so we try to make our products as natural as possible. Sometimes we make a well thought out compromise for the sake of perfect functionality.
By men, for men
We're not just an offshoot of a women's cosmetics brand. Beviro is by men, for men.
Tested by leading barbers
We work with leading barbershops to develop and test our products. This means that Beviro always stands for quality.
Made in Czech Republic
All our products are manufactured in the Czech Republic. Czech cosmetics are world-class.